InfernoShield™ is a new non-combustible insulated glazing panel designed to provide superior fire performance when installed in window, glazing, and curtain wall systems. InfernoShield panels create a highly decorative and durable surface with exceptional fire performance properties.
InfernoShield panels are constructed of a Calcium Silicate core, sandwiched between extruded profile stabilizers with a finished aluminum sheet on each face. The finished product has a 1 in. overall thickness, provides an R-Value of 2.14 per in., and weighs 2.77 lbs./sq. ft.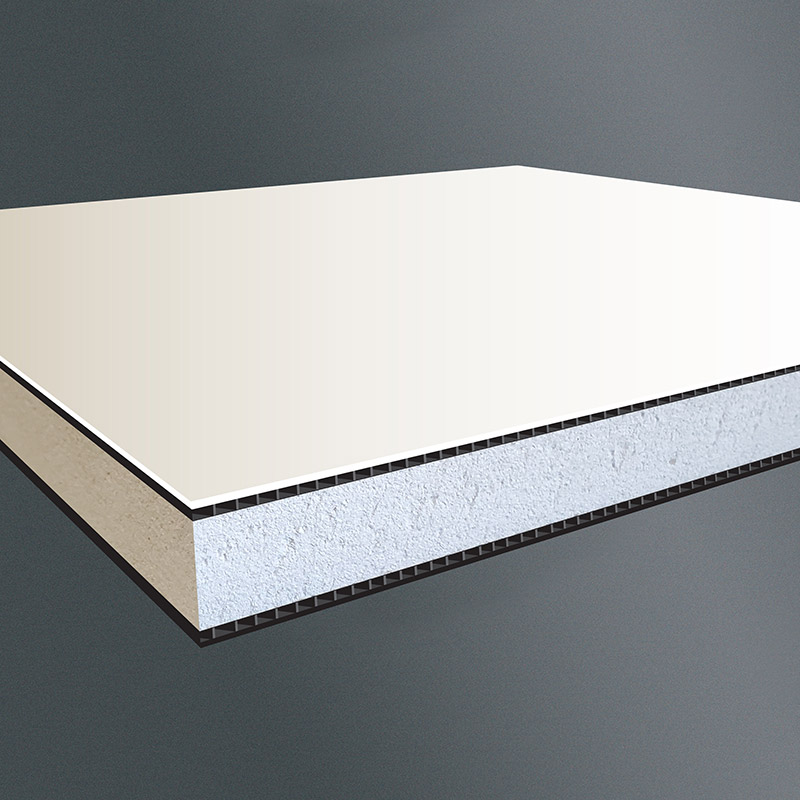 APPLICATIONS
Curtain walls, Window systems, Window replacement, Opaque glazing, Storefronts, In-fill panels, High-rise and commercial construction
PORTFOLIO
View Projects Using Architectural Systems Panels
VIDEOS
Let us introduce you to our new non-combustible insulated glazing panel… InfernoShield™!
Q&A Series: InfernoShield™ Non-Combustible Insulated Glazing Pane
Features
Multiple finish options including PVDF/Kynar 500®, Polyester, or Anodized
Available in smooth or stucco-embossed finishes
Fits into standard 1 in. glazing pockets and curtain wall systems
Available in stock sheets and cut-to-size
Benefits
Meets non-combustible requirements of IBC Section 703.5
Non-combustible panel composition eliminates the need to meet NFPA 285 requirements
Zero flame spread per ASTM E84
Class-A per ASTM E84
Lightweight—up to 40% lighter than other non-combustible in-fill panels
Provides R-Value comparable to a typical 1 in. insulated glass unit
Up to 30-year finish warranty
5-year panel construction warranty
InfernoShield panels are lightweight, easy to handle, and quick to install. This is the perfect solution for fitting into 1-inch insulating glass curtain walls and storefront extruded molding systems. Panels can be fabricated on-site using standard carpentry tools or factory-cut to meet your exact specifications.
ATTENTION INSTALLERS!
Watch our InfernoShield How-To videos
For product specifications, CAD drawings, technical information and installation guides visit our Downloads page.